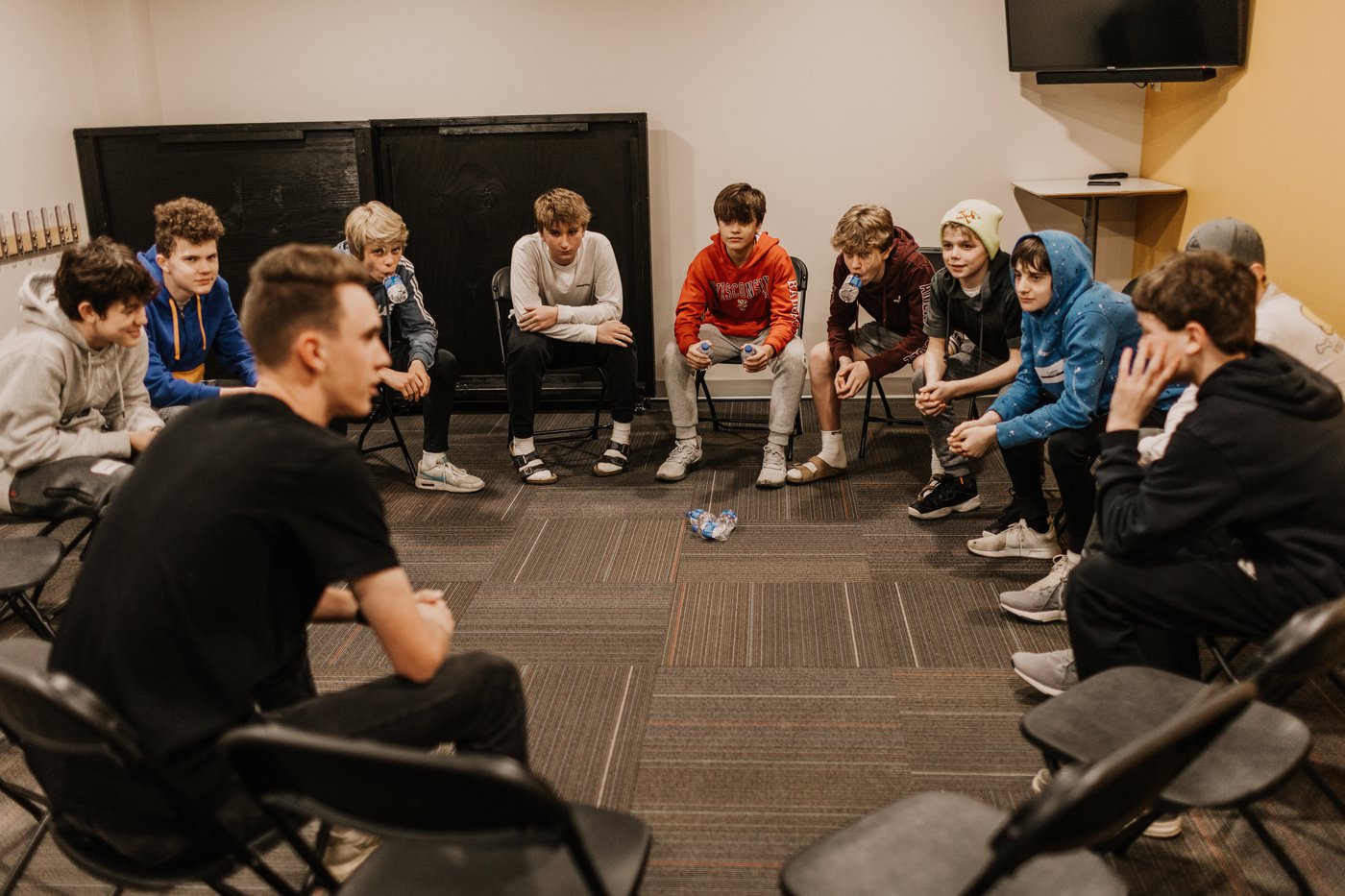 Get Into Community
We were each made for community and made to find purpose through that community. Groups get us connected to people who love Jesus and love us. Does it get any better than that?
Our hope is that being part of a group would be life-giving to you, that you would grow in your walk with Jesus and your relationship with others through community.
Small Groups
Small groups are all about connection and community. We laugh, eat, ask good questions, and tell our stories to each other. At their core, small groups are simply a group of people pouring into each other and studying God's word together.
Large Groups
Large groups are just that, a chance for a larger group of people to connect, learn and grow together. Each large group will have a specific focus for their time together, anything from going through a book of the Bible or taking a course to serve together each week.
Leading a Group
Has being part of a group impacted you? Are you looking to multiply that impact? Leading a group isn't about being perfect, it's about doing life together. It's about community! Interested in leading or hosting a group? Contact us at info@iamembrace.com for more information.