Summer at Embrace
Summer is finally here, praise the Lord! And that means lake days, long weekends, grill outs, and all things outdoors. Summer is one of our favorite seasons at Embrace, and we have some sweet things planned! Check it out below!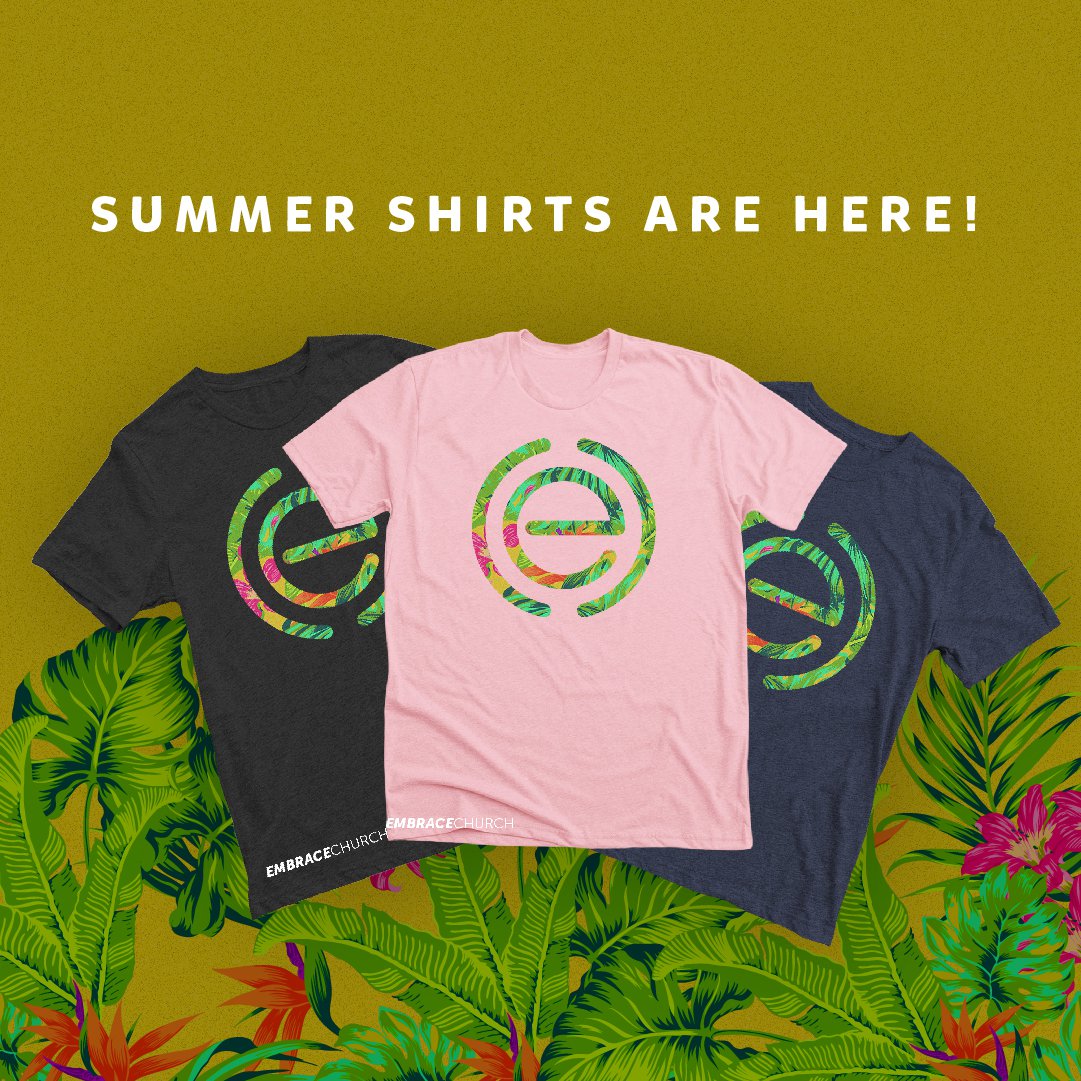 Get Your Summer Shirt Today!
Summer Nights
Starting Monday, May 27th we're going to be doing Monday night services at all campuses, something we're calling Summer Nights! With all those lake days and long weekends we know it's sometimes tough to get to church on Sunday morning, so this is a chance for you to catch the message and worship without cutting your weekend short! After each Summer Nights service we'll be doing something fun as a group, whether that's making s'mores and having a bonfire, playing mini golf in the parking lot, or tie-dying tshirts. Trust us, you won't want to miss Summer Nights!
summer nights at st. croix: monday @ 7pm
summer nights at tea: monday @ 6:30pm
summer nights at sertoma: monday @ 6:30pm
summer nights at 57th street: Monday @ 6:30pm
Summer Hangs
Hanging out with friends and doing things outside is no doubt one of our favorite parts of summer. That why this year we're introducing Summer Hangs, a chance for you to get together with a smaller group of people outside of church and do something fun together! Whether that's going to the zoo, hitting up the pool, or enjoying a baseball game, we've got you covered with Summer Hangs!
check out the summer hangs schedule for your campus below!
Summer Groups
Building community is what we're all about here at Embrace, so this summer we're offering a chance for you to get connected in some really cool ways that don't have you sitting inside while the weather is so nice! We're kicking off Summer Groups with brand new groups like softball, volleyball, and kickball leagues, bookclubs, and Bible studies that meet in the park.
See our full list of Summer Groups below and sign up for a group today!