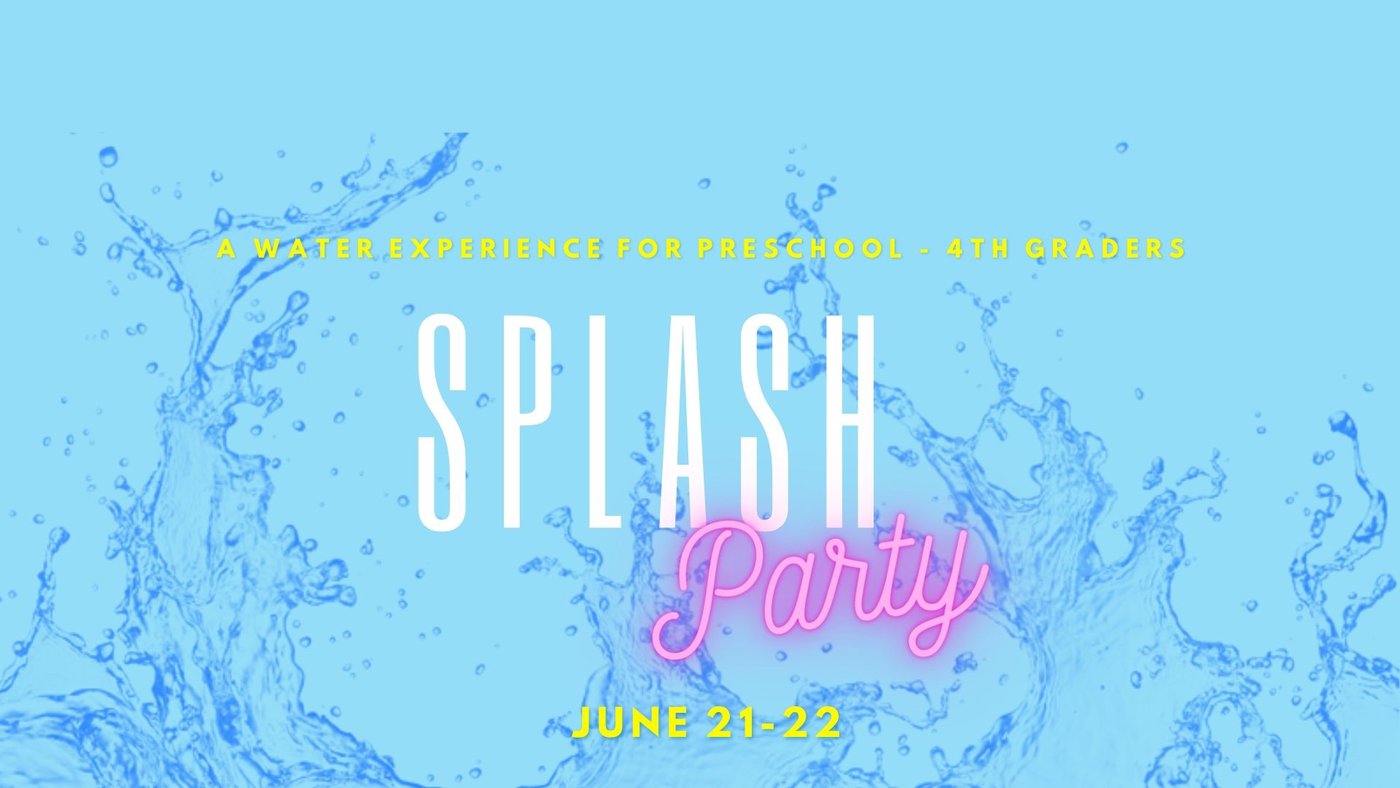 Splash Party
June 21-22
Looking for a fun summer event for your kiddos? Look no further than Splash Party! This VBS-like experience will feature live worship, ice cream, messy outdoor games, and water activities, all while teaching kids what it means to make a splash and follow Jesus with their everyday life.
This event is for Pre-K through incoming 5th grade. Must be potty trained. The cost is $10 per kid, and $5 for each additional child per family. Kids will receive dinner and a snack both nights, plus a t-shirt. Kids should wear clothes that can get dirty and wear a swimsuit under clothing.
Where?
57th & Sertoma will take place at the 57th Street Campus
Tea will take place at the Tea Campus
When?
June 21 & 22, 2022
5:30-6 pm: Pizza dinner for kids and registration
6-8 pm: Splash Party
FAQs
Do my kids need to bring anything?
Yes! Please have your kid(s) bring a towel to dry off and to eat on.
What should they wear?
Kids should wear swimsuits underneath clothing that can get wet and dirty. There will be both messy and water activities.
What's the food situation like? What if my kid has allergies?
There will be pizza served both nights, with an option for those with gluten, dairy, or egg allergies. On night one, we will serve popsicles. On night two, we will serve ice cream. There will be a dairy-free ice cream option.
If you have any other questions, email info@iamembrace.com.