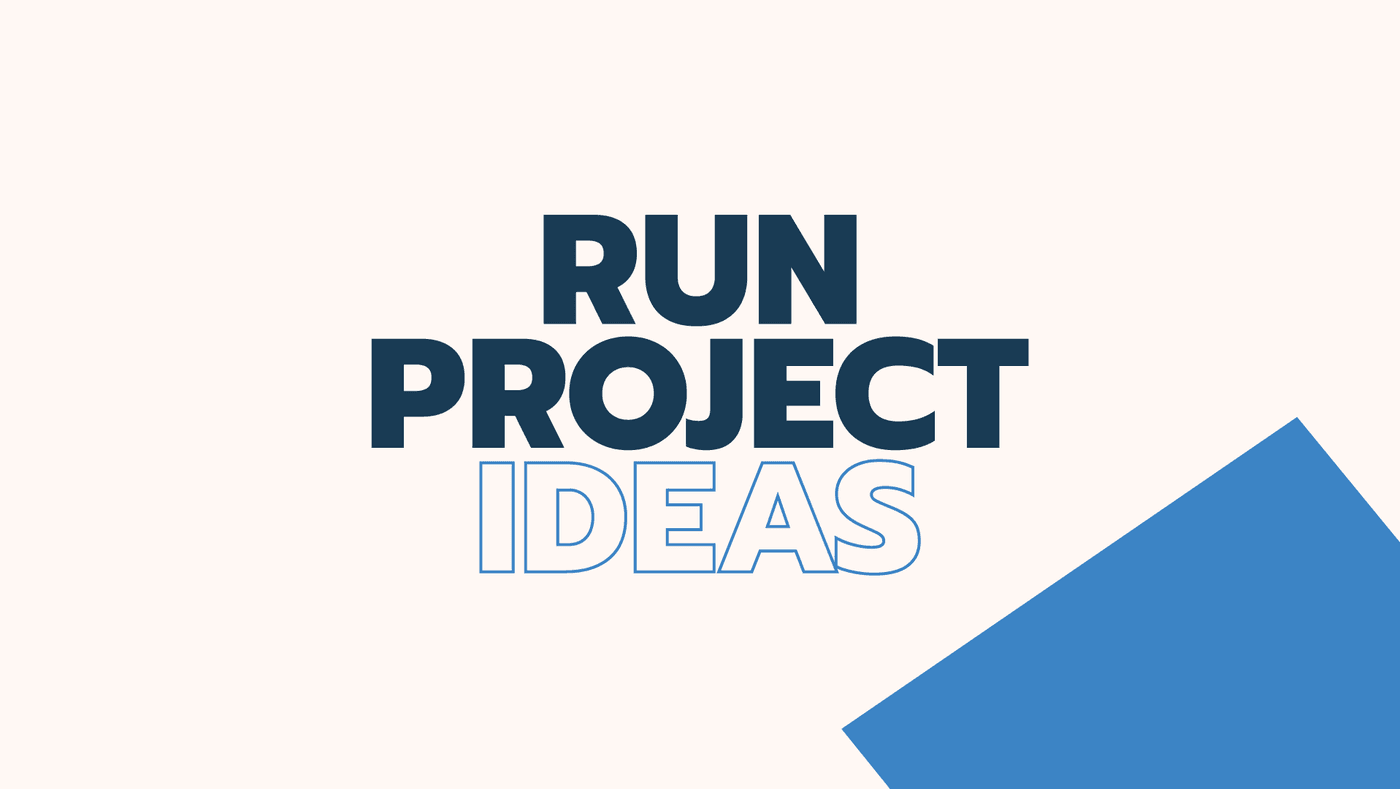 Sample Run Project Ideas
The best Run Project is the one already in your head and heart. The idea God has been nagging you to do but you haven't tried yet.
Start a 1:1 matching book drive for library books for a low-income elementary school.
Run a Soccer camp for low-income neighborhood kids, refugee communities, etc.
Coordinate a help for families who have a parent/spouse deployed. Examples include: Childcare, yardwork, etc. .
Host a 5k race as a fundraiser for special project/need.
Make crafts or other items to sell for money. Run money would go toward buying supplies.
Provide suits and haircuts to people who are out of work/looking for jobs, etc.
Re-do a single mom's bedroom to create a retreat for her and raise money for a playset in the backyard for her kids.
Partner with local outreach organization to throw a holiday party - SuperBowl, 4th of July, etc.
Refresh a teacher's lounge at a low-income school. Get donations for paint, furniture, great coffee machine, etc.
Host an event to bless special needs families in the area.
Throw a baby shower for families who have babies in the NICU at Sanford or Avera. Treat them well and give them a chance to celebrate.
Provide a Single Mom's Day Out - Child care, spa, etc.
Help someone who needs to move into an apartment but doesn't have money for the deposit. Help with money but also coordinate moving truck, help find furniture they need, buy groceries for their fridge, etc.
Host a bike giveaway for kids who don't have one.
Host a Football camp for kids.
Get bus passes to people who need them and can't afford to ride the bus.
Host a Neighborhood BBQ - people can buy tickets with the proceeds benefiting a specific cause.
Take over/love on a laundry mat and the people who are there washing their clothes
Fix up a home that needs work.
Start a monthly/weekly dinner in the community room of their apartment/townhome complex to build community.
Provide safe/affordable childcare for families who need to work.
Find families with funeral debt they can't afford and help them in some way.
Provide or fix cars for single parents
Give flowers on Valentine's Day to nursing home residents, single parents, etc.
Adopt Refugee families
Care for someone who has experienced a fire or disaster.
Create a Pop-up for free Family Photo sessions.
Provide fresh Christmas trees to families who can't afford them.