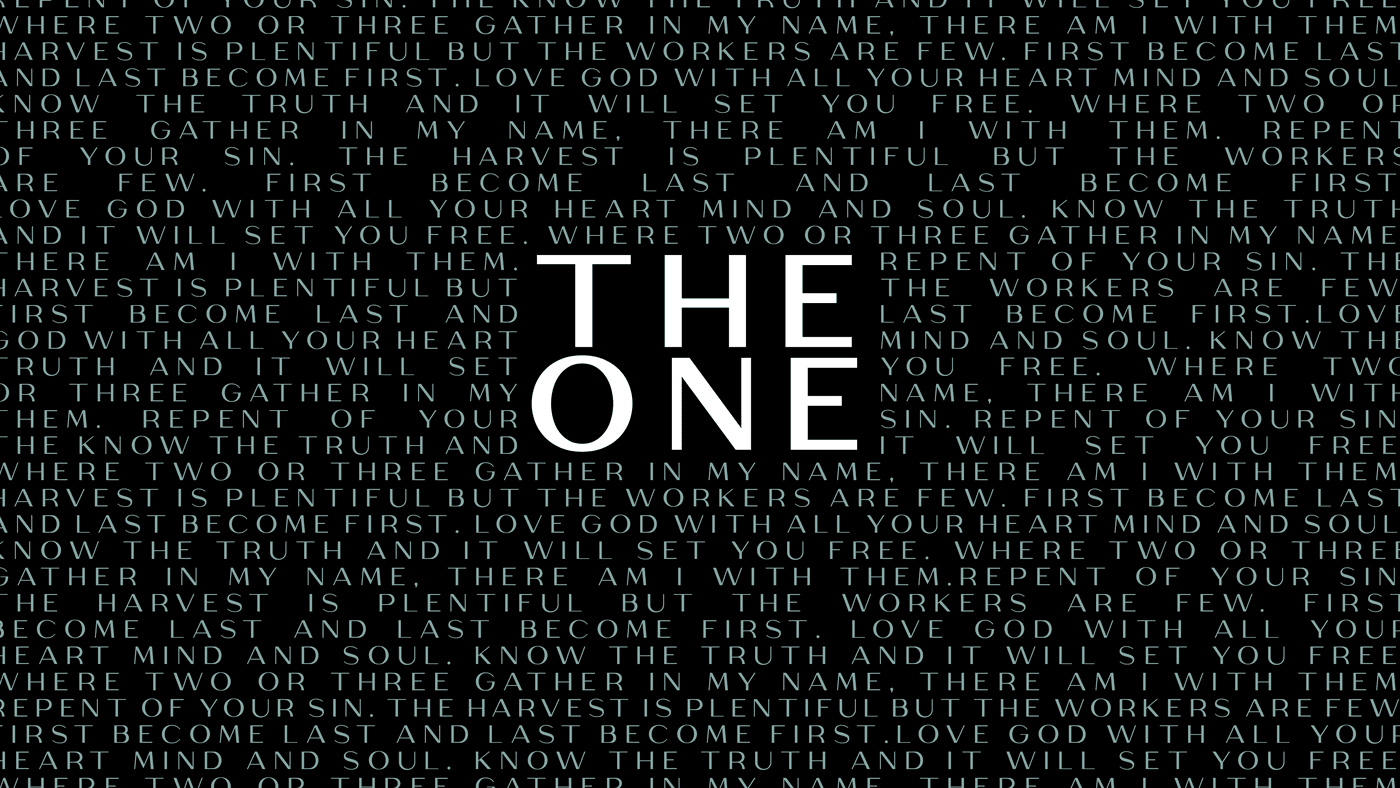 The One Message Series
jan. 3 - Feb. 14
Life is complex, but sometimes it's simple things done consistently over time that produce the greatest results.
What would happen if instead of going wider with our knowledge and understanding, we took the little things Jesus said and applied them at a deeper level in our lives? What if truly understanding and living out one thing that Jesus said could change everything?
In this series, we will be looking at some of Jesus' most powerful statements, and how incorporating this one thing fully into our lives might just change everything about us.
Starting Jan. 3, join us for The One in person or online at facebook.com/iamembrace, youtube.com/iamembrace or iamembrace.com/online.
Messages in This Series
Watch and Listen
JOIN US IN PERSON OR ONLINE
Embrace meets every weekend and offers different service times to choose from across multiple locations. We have four locations in Sioux Falls and Tea, SD and Lakeland, MN. Find the campus closest to you!
Sundays at 8:45am | 10am | 11:15am
720 Figzel Court, Tea, SD 57064
Sundays at 9am | 10:15am
16600 7th St. S., Lakeland, MN 55043
Sundays at 9am | 10:30am
3211 S Shirley Ave Sioux Falls, SD 57106
Sundays at 8:45am | 10am | 11:15am
2800 E. 57th Street, Sioux Falls, SD 57108
Sundays at 8:45am | 10am | 11:15am