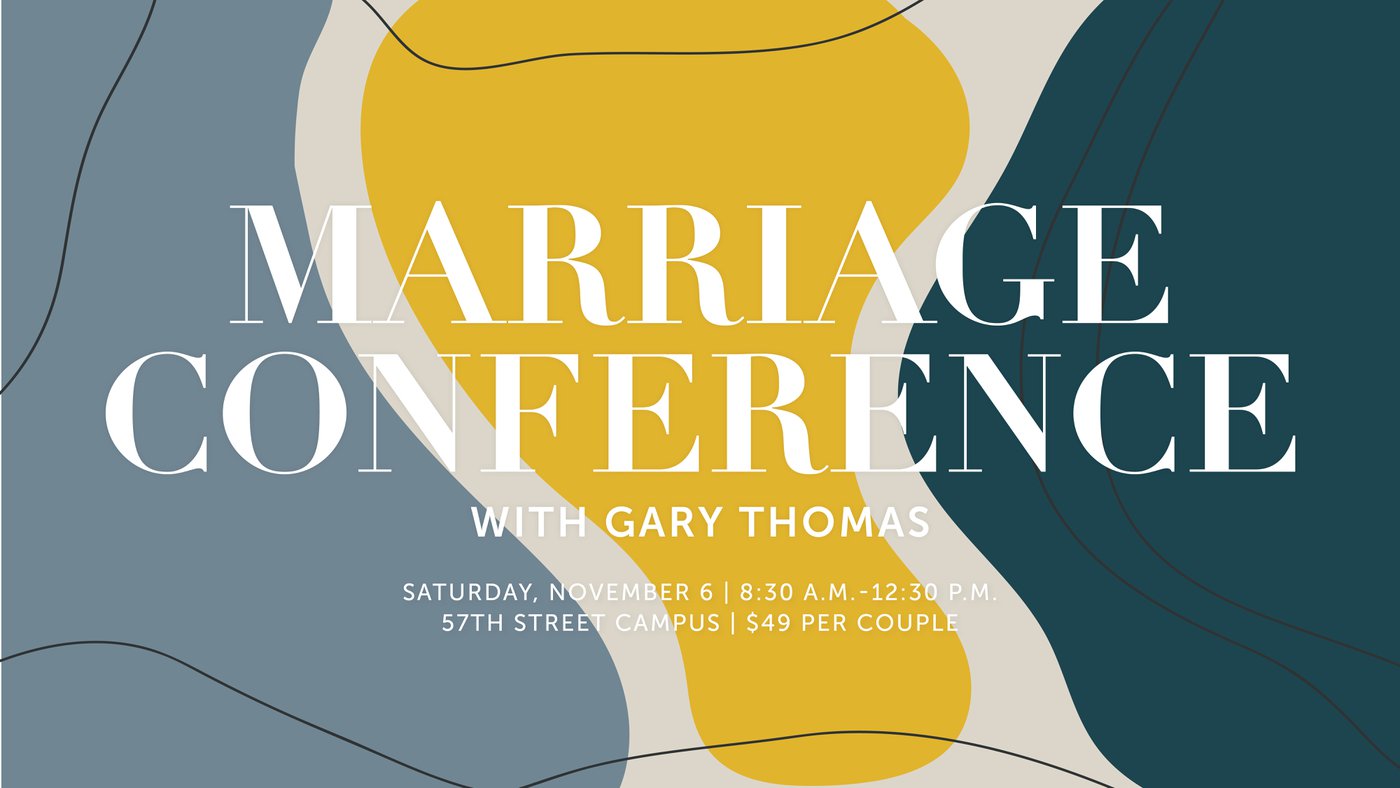 SOLD OUT
Join Embrace for a Marriage Conference with Gary Thomas, author of the best-selling book, Sacred Marriage.
In this half-day conference, Gary will talk about everything from sex to using your marriage to reach beyond your home and encourage others. Gary will go in-depth on what it looks like to have a spiritually intentional relationship in the midst of dirty dishes, work deadlines, and car pools. Plus, you'll get practical tools to craft your marriage into an inspiring relationship that breathes spiritual life to others.
A light breakfast, plenty of snacks and coffee and free childcare are included. The Marriage Conference will be held at our 57th Street Campus located at 2800 E 57th St. in Sioux Falls.
Tickets for the Marriage Conference are sold out. If you would like to be notified of available tickets due to cancellation, please email info@iamembrace.com