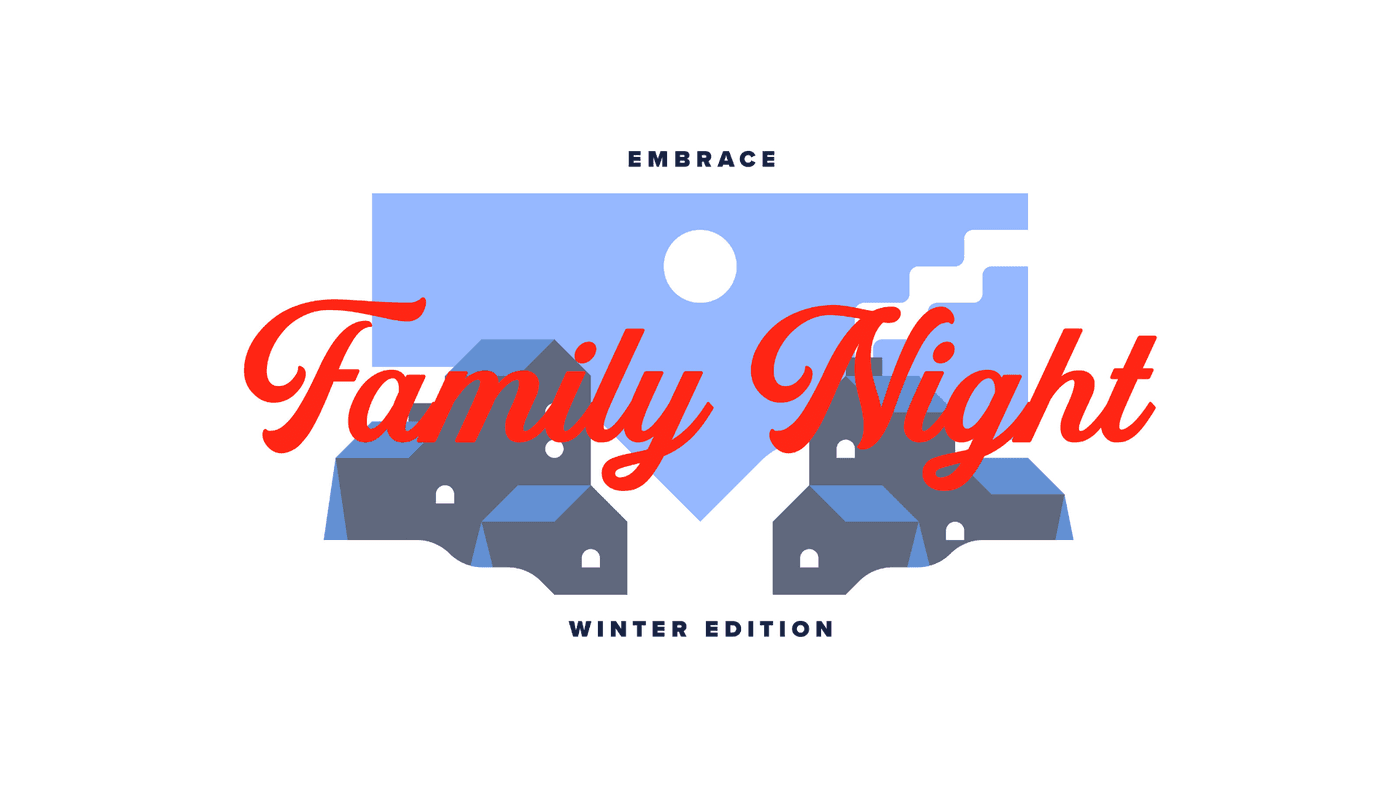 Family Night // Winter Edition
Join us for a fun-filled Family Night at all Embrace campuses! This is a totally winter-themed event for you and your family to spend time together and pick the activity or activities that's best for you! We'll have anything and everything from watching the movie Abominable to group games, treats, hands-on activities, and more!
This is an event for kids of all ages—bring the whole family and come out for Family Night!